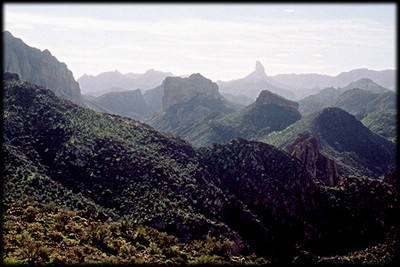 On my birthday, I had the pleasure of having dinner with two goddesses.  Both women had recently suffered a profound tragedy.    As we were all three grieving their loss, naturally the conversation turned to personal healing, and I realize now that I was given a peaceful and cosmic gift as I watched these two amazingly brave women discuss their forward journey. 
One of the things they discussed was a newly found impatience with other people's baggage and bullshit.  Their candor and wisdom was like cool water poured on a burn.  Many people believe, and are brought up to believe, that they should nurture,  support, and forgive others whenever possible.  So we unwittingly become validators and enablers, pillars under too many shaky bridges.
But when you've had everything that was your world stripped away from you, and when you realize that you must rise up again and again, sleepless, wracked, shaking, desperate for meaning, you become too weak to carry excess burdens and unrealistic expectations.  Just when every step and every breath seems like a journey through a dark, cold mountain valley, you may suddenly find a precious gift . . . the shit-om-eter. 
Like the ring in the Lord of the Rings trilogy which glows when Orcs are near, the shitometer begins to burn in your heart when Users approach.  Like all magical objects, it does not exist to turn you into a self-absorbed, uncaring bitch.  It knows you are frail, and its purpose is to protect you from further harm so that you can heal, grow strong again, gather new skills, and continue on your journey.  
Eighteen months ago I suffered a breakup from my ex, with whom I lived and worked for over 10 years in "his" business.  In the course of two weeks I had lost my man, my familiar home, my job (the daily tasks that defined my life) and my entire career (a body of work and accomplishments I had  built over a decade).   I fought off depression and decided to risk my pitiful savings--about a year's worth of living expenses--to start my own business.  I had some good ideas, but I targeted the wrong niche at first.  I burned through six months of savings before I realized that clients were taking advantage of my startup status and my goodwill, and others were just plain stiffing me.   I burned through another three months building a portfolio in another niche and going through some steep learning curves.  Within a year my business began taking off; I was still taking on some hard lessons and financial losses but my calendar was filling up and most of my assignments were escrowed.  I was paying the bills.  But my savings were almost gone.  And then my mother's health began to fail . . . rapidly.
I went home to Washington to join with my family in bringing her home from the hospital after a series of strokes that were related to her spreading cancer.  She had fought and won for over five years, but her strength was rapidly failing.  She was a wonderful, wise, gentle person and a teacher whose students would drop in to visit decades after graduating.  She died at home, surrounded by all her loved ones on July 25th.  I watched as my father placed a cloth over his head and sobbed hoarsely in grief.  Dad and I road-tripped a week later, and that is a memory I will always cherish--we spent an entire morning trying to corral 11 semi-feral kittens and I hadn't seen Dad laugh that hard in a long time.   But the weeks at home had burned off the last of my savings and I was losing clients because I hadn't been able to balance the needs of my family, the dynamics of loss, the 24/7 physical care and my client assignments.  Once home, I dug in and started to work harder than ever, putting in 14 hour days in order to get in 6 to 8 "billable" hours a day.
Three weeks after I returned home, my friend was killed in an ATV accident.  His mother had been there for me after my breakup, encouraging me and loaning me strength, and we had become close friends.  I watched in awe that evening as she shored up her family, went to  the hospital to visit the other injured passengers, and gave her sons and family courage.  The most magnificent queens of Europe pale in comparison to her strength.  But every once in a while she would stop and begin to rock back and forth and keen in pain.  And I felt utterly fucking helpless to do anything for this woman who had seen me through so much.  It was like a metaphysical knife in the gut.
I spent the night there, and after I drove home the next day, one of my tires blew out.  The road to my lake cottage is winding and treacherous.  My tires were so thin I had been driving on the steel fabric.   It was 90 degrees outside, I had no wallet or cellphone with me, and I was shaky and grieving.  SUV's passed me by, the drivers staring at me as if I were a madwoman escaped from Atascadero Mental Hospital.  I began to walk the remaining 1/2 mile home.  Fortunately, a neighbor stopped and gave me a lift.   I ordered 2 new tires, scheduled for delivery on the morning of the memorial.  The tires cost $383.  I had $385.16 in my bank account.   I heard an echo from my childhood, back through dusty decades to what my Baptist youth pastor always said . . . "You will always be given what you need."
A few days later I got my tires, drove home, showered, changed, and went to my friend's memorial, which lasted for five hours, and culminated in a glowing ceremony at dusk under his favorite oak tree, on the golden, gloaming hills overlooking Hearst Ranch and the Pacific Ocean, where he had dreamed of building a home someday to share with his love and future children. 
I returned home exhausted.  I was done.  Toast.  I'm a wimp compared to the goddesses and I knew it.  I was comfortable with it.  I was ready to grovel in my inadequacy and get on with it. 
When I walked in the door, I had two desires . . . to unclasp my bra, and kick off my heeled shoes.  I just wanted to sleep.  
My answering machine was blinking with messages and there were emails from my family.  My cousin Jeanne had lost her husband in a similar accident--a man I admired for his love and generosity.  He cherished my cousin and lifted her out of a difficult childhood.  Friendly and loving Mormons, they had 7 children, and when Wally's coworker and wife died in an auto accident, they adopted the couple's three young sons to save them from being fostered and separated, and to give them a loving home.  And now Jeanne was a widow with 10 children to support on her own.
I crumpled to the floor and bawled.  I couldn't take any more.
For my loved ones, my friends and family, I would walk the length of the valley and back again.  But I had also been wasting a lot of time and energy on superficial friends and associates who wanted help starting their own businesses, or were having trouble at work or in their relationships.  I was carrying the burdens of friends and associates who wanted my time and my brain but traded in paper promises, leaving me with little energy left for my real friends when they needed me most.
It's important to realize that a fair amount of self-protection is necessary.  Do not give away your love and essence carelessly. 
Like health, love grows with exercise and fresh air.  Love is limitless.  But our ability to express love is not.   We have only so many hours in each day, a set amount of energy, and a number of loved ones and destinations who need our resources.  With conservation and exercise, our ability to spread love grows.
I'm sure there are a fair number of psychopaths and narcissists out there who will say, "Exactly!  It's what I've always said!  Fuck the lot of you."   (Click on the link to watch comedian Adam Hills' famously funny riff on sign language.)
But for empaths, this is a  difficult lesson to embody until you've been stripped down to bedrock and built up again.  The person that you become afterwards may seem hard, remote, and even uncaring. 
But nothing could be farther from the truth. 
We're simply learning to become stronger--to discern and use our resources wisely.  The friend who always has 'jealous' co-workers, even after changing jobs?  The girlfriend who always thinks she's being stalked, or whose boyfriend is never perfect enough?  The sibling who is always broke and looking for hand outs?  We love them still, but now we can honestly say, "I'm sorry, I can't offer you any more advice."  We learn to practice tough love.  Everyone talks about it, and we all think we can do it, but we can't.  It's the hardest act in the world for those who truly know love. 
Because we know that strength lies in the ability to endure. 
We always want to show our friends and loved ones what endurance can be. 
But sometimes they need to learn that on their own.
Eventually the injured begin to leave their own shitometers behind, like strategically placed amulets, for others who are fragile, injured, and in need of strength and healing.
And that is love.